Retail: Making Marketing Automation work for your business
The world of retail is a cut-throat business. Increased competition and a tough economic climate have made it even more difficult for both online and brick-and-mortar retailers to stand out from the competition. Having great products at a great price is no longer enough, customers also demand an excellent customer experience to top it all off. And if they don't get what they want; they'll shop elsewhere. In a world where the customer is king, getting them to stay loyal to your brand is not easy.
To stand out from the competition, the more digital-savvy retailers are turning to retail marketing automation tools to not only improve productivity, but increase brand loyalty and add a flavour of personalisation to their customer engagements.
Why Marketing Automation is Key
The new digital frontier in retail is marketing automation. As the name itself suggests; marketing automation is the use of software to automate our marketing activities. It enables retail stores to automate mundane tasks such as customer emails, social media posts and even SMS' to customers. In the retail industry, marketing automation tools are an ideal way to personalise a shoppers experience and in turn build brand loyalty.
These days shoppers expect a personalised experience whenever they shop; whether that be online or when they walk into a store. This experience encapsulates not only the purchase itself, but also post and pre-purchase emotions that all culminate in an experience the customer will remember far after they leave your store or website. A recent Forrester report highlighted that 77% of consumers have paid more for a product if the brand provides them with a more personalised experience than that of competitors.
In a retail environment, marketing automation is the perfect way to achieve this personalised experience for customers and at the same time build brand loyalty. It enables brands to automate communication with customers that is specific to their needs.
Here are 5 ways that retailers can use marketing automation to better engage with customers.
1. Surprising customers on their birthday
Everyone likes to feel special on their birthday. We usually expect to receive well wishes from our friends and family, however when it comes from one of our favourite brands it can be a nice welcome surprise. This type of personalisation is exactly the kind of experience that creates loyal and engaged customers. Using retail marketing automation, you can send customers in your database a digital gift voucher on their birthday. What a great birthday surprise to wake up too! Marketing automation tools let you set up e-vouchers, e-gift cards and even e-coupons to provide to an unsuspecting customer on their special day. The birthday surprise can be sent via email or SMS and easily redeemed online or in-store via a QR code.
 2. Rewarding repeat visitors
It's true what they say, upselling to your existing customers is cheaper than attracting new ones. That's why rewarding your existing customer base for their loyalty is the best way to keep them coming back to your store. Marketing automation offers many possibilities when it comes to rewarding your repeat customers. One method is to track how many times customers make a purchase in your store. This information can then be used to automatically reward these loyal customers by giving them a discount or voucher. An experience like this makes a customer more likely to purchase from your store again. In fact 50% of people are more likely to visit a store if they are provided a voucher or coupon.
 
3. Customer service recovery
As we've touched on above, customer experience is key to building brand loyalty. One bad experience can result in losing a customer for life; which is made even worse if they decide to share that experience on social media. However, with marketing automation you have a chance to fix a customers bad experience in real-time by offering them vouchers or coupons. This is especially crucial if they are a repeat customer. If the customer is shopping online and makes a complaint via chat functionality; automation tools can check the users profile and make a recommendation to the customer representative that a discount should be provided to keep the customer happy. Employees working in brick-and-mortar stores can also be empowered to provide ad-hoc gift vouchers to handle customer grievances. Experiences such as this can quickly turn a customers frown upside down.
 
4. Refer a friend
In the age of social media, we know that customers love to jump online and share their experiences with friends, family and anyone else willing to listen. Many customers use social platforms as a way to vent after a negative experience. Automation tools allow you to reward and incentivise customers to recommend your business to their friends. This in turn helps you create new customers from your existing customers! For example, you may offer customers a $10 discount for each customer referral. The incentive you provide is completely up to you and should be personalised to the type of customers your retail store attracts.
5. Gamification during the festive season
Festive seasons can often mean an increased period of sales for retail outlets. A great way to take advantage of the busy shopping periods and improve shopper experience is through engaging gamification elements. For example, you could use retail marketing automation to send customers a digital gift to use when shopping during the Christmas period. A digital spin the wheel and win a prize type game could be used during Easter. The possibilities are endless and marketing automation makes it a simple process to engage with your digital savvy customers.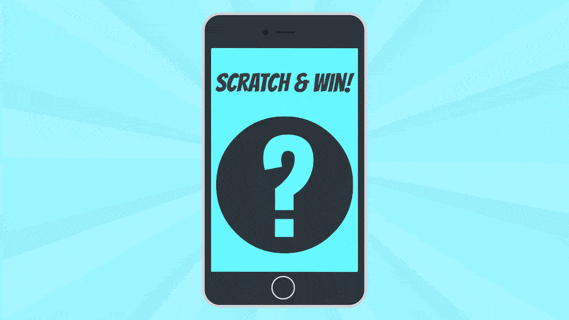 In current times vast majority of retail customers like to be engaged via digital channels. Embracing retail marketing automation provides a way to attract and engage with digitally savvy shoppers and in turn create loyal customers. The above methods provide retailers the perfect tools to automate their marketing efforts, improve customer experience and build meaningful relationships that will keep customers coming back to your retail outlet for years to come.