Inventory Management Software: 10 Things To Know Before Investing in an Inventory System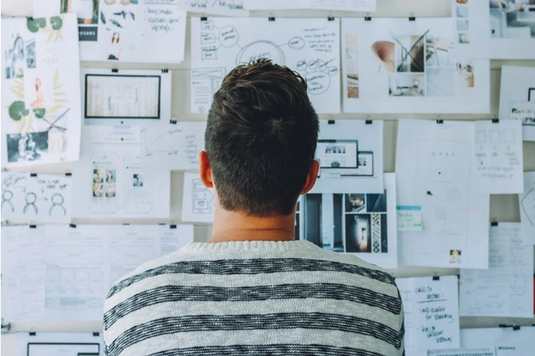 Finding the inventory management software that suits your organization's needs can be a task. There are so many systems out there that you have to pick from and not all of them will deliver what they claim. As a result of this, there are many questions you need to ask internally and to the potential vendors when searching for the right inventory system. The reason for this is because you will be evaluating complete solutions: mobile apps, support, hardware, software and so on. You cannot just test drive a few trials and settle on a system. An inventory system is a long-term investment and you have to make the best choice the first time round.
Picking the right system doesn't need to be intimidating. Although there are some major differences between industry use and company size, the pain points for the inventory management systems are somewhat the same. The below questions will help pick the best inventory system solution for your business.
1. What are your industry-specific requirements?
Prior to picking a system, you need to compile a list of specific inventory-related standards that affect your business. This list will enable you to determine the exact functionalities that the ideal inventory management software should have in order to meet your needs. Is the system regulatory compliant with the set industry standards?
2. What is the system's deployment model?
Is the system on cloud or on-premise? The two options have their pros and cons. It will depend on your specific needs. On-premise deployment offers greater customization over your wholesale management system. However for many organizations today, on-cloud systems make more sense. The reason for this is because your data will be more secure since it will be backed up online in the cloud and not store locally where tampering can comprise it. Cloud based systems can further be accessed from just anywhere and not necessarily within your business premise. They are robust and scalable.
3. How is the pricing based?
When reviewing price, you have to consider the implementation fee and monthly fee. You should also know if pricing is based on total users, concurrent users or total installs. Getting quotes from different vendors will help find a package that suits your business.
4. What integration do you need?
The inventory management software should integrate with all your systems. This could be your customer relation management software, enterprise resource planning and accounting and so on. Picking a system that integrates seamlessly will boost visibility and efficiency.
5. What is the tracking mechanism?
Tracking your stock is important. It can be tracked using such methods as lot control, kitting, serialization, and barcodes and so on. Know which method will be best for you and ensure the system supports it.
6. How are the security features?
The ideal system should have a good firewall and back up your data online.
7. Does it have built in reporting features?
The system should provide built in reports as well as reporting options. You should be able to report on inventory transactions, counts, history and so on.
8. Do you need multi-currency or multi location?
If you need to track stock across multiple locations and in multi-currency, ensure that the system gives you that ability. The system should be able to convert currencies into your base currency for reporting.
9. How many people will be using it?
If you want all employees to access the inventory management software, make sure there are no capts on the number of users. The software should also allow for delegation so that you limit access to specific users.
10. How is the technical support and training?
Pick a system where the provider includes implementation, support and training. This will save you money.
Do you have any question or need any help? Simply send us an email and we will be happy to give you the help you need.