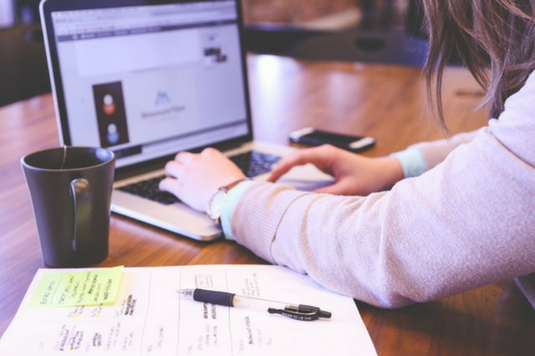 Establishing an omnichannel marketing strategy is quite important in the current market. Statistics show that 20% of consumers use their mobile devices to find or redeem coupons and even lookup product information while in the physical stores. Statistics further show that consumers are more likely to make a purchase when they can find promotions or rewards through their mobile devices while in a physical store.
Omnichannel marketing is the approach of giving customers seamless shopping experiences whether they are making a purchase in a physical store, on their mobile devices or using a computer. The main benefit of this approach is a tremendous increase in sales due to the personalized recommendations that are based on the history and preference of a customer and so on. In this post, however, we will focus on the basics for your own omni-channel strategy.
Here are 5 things you must implement when drafting your omnichannel strategy for retail business.
Use a single voice
The first step is to make sure that your team is working in sync. To create an impressive brand image, you have to coordinate your message across the media and channels. Your marketing materials should radiate the same impression and tone using the same look and feel as the real-world channels. What this means is that your IT & sales team should be sending the same message as the marketing team.
Re-purposing & Consistent content
Create content that you can re-purpose or adapt to various channels or media. This is the key to effective omnichannel marketing. You content needs to be clear, compelling and consistent regardless of the channel you are using. Use your posts in as many places as you can. A case study can be used in the newsletter whereas an excerpt of the same can be posted on Twitter or LinkedIn.
Segment your buyers
Prior to implementing your omnichannel strategy, you ought to learn more about your customers. Know who is buying and the method they are using to do so. After that, you should go ahead and segment your buyers for optimal impact. Marketing automations and CRM platforms simplify this process by segmenting contacts based on their unique personas. The best thing about segmentation is that you will know exactly who you are talking to then personalize your message even further. This will lead to high ROI.
Here is good article on strategies to segment buyers.
Seamless information transfer and smart notification
When a customer looks up something on their computer, they should not just get a notification when they get back on their computer but they should also receive push notifications on their mobile devices to remind them of something or alert them of a new change. This helps keep customers updated.
Retargeting
Retargeting also known as remarketing helps your brand to be in front of the consumer who may have once visited your website or online store or may have interacted with your band in some way in the past. Simply put retargeting advertises your products to potential consumers based on their past online behavior. This is very important as it acts like a subtle digital reminder for our consumers to purchase from your brand and keeps your company at the forefront in the consumers' minds,
Consistent branding
Your branding efforts ought to be consistent. A consistent look will give you a visual identity that goes further than just your company logo. Focus on having a common predominant design. Everything from your logo to your style of photography must feel like it came from a single place.
These points will definitely help you get started on the right path when it comes to omnichannel marketing. Keep learning and note that there is no one approach that fits all. If you are looking for some advice on omnichannel marketing, reach out to us ! We are happy to help!